About Me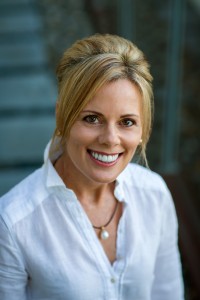 Angie Quinn is a dynamic, motivated and energetic woman who is absolutely passionate about inspiring and empowering people to be their authentic self. Her insatiable interest in human behaviour has culminated in her becoming an Intuitive Transformational Life Coach.
Life coaching was a natural progression for Angie after spending the majority of her 20yrs working life, motivating and inspiring others to live passionately and  'do what you love' – be the best that only YOU can be. Spending a number of years in banking and finance, retail, marketing, training, education and youth work, many times she found herself in a position of supporting others in their life journey –  helping them in what they do and helping them discover who they are, why they do the things they do and to embrace all parts of themselves. Angie's own self-discovery journey began in her early twenties and her own personal challenges consequently have lead her on a journey of a life-enhancing road less travelled but more often preferred.
Self Employed as an Intuitive Life Coach and Energetic Bodywork Practitioner Angie has also trained in Neuro-linguistic Programming (NLP), Parent Effectiveness Training (Thomas Gordon), Reiki (Master), Access Consciousness Bars Facilitator incuding attending Foundation to Level 3 and ESB (Energetic Synthesis of Being) programmes, Healing Touch (Level 2) and Laughter Yoga. Angie also has attended many weekly retreats and trainings including The Magician's Way (William Whitecloud), Journeywork (Brandon Bays), Igniting the Power Within (Anthony Robbins) and is a life student of  'A Course in Miracles'.  After 8 yrs of coaching in 2014 Angie studied Heart Intelligence coaching with International leading Life coach christian Pankhurst in Amsterdam.
Angie offers a unique approach to personal development through her enthusiastic, innovative style to intuitively facilitate you through the journey of change and growth. Angie's extensive knowledge and wisdom provides you with an abundance of tools and techniques to support intelligent reflection, creative intuitive thinking and self-empowerment.  Her innate ability to see your greatness enables her to guide you towards increased awareness and take inspired action to live a truly authentic life.