Workshops & Seminars
THE AUTHENTIC WOMAN – MODULE ONE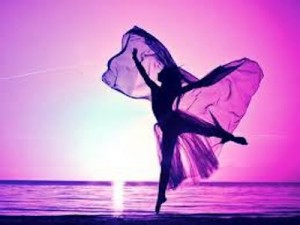 "Embracing Your Divine Feminine Essence"
through understanding your Feminine and Masculine Energies within.
(A workshop for women who desire to live authentically)
WOULD YOU LOVE TO:
Explore, embrace and empower Your Divine Feminine Essence
Understand the balance of energies between the Masculine and Feminine
Learn body awareness practices to cultivate a deeper connection to your authentic self
Develop greater confidence, comfort and safety within your body
Discover your powerful physical and energetic presence
Becoming an Authentic Woman is simply remembering your true feminine essence – WHO YOU REALLY ARE.  As women living in the 21st century our busy and often chaotic lives lead us on a merry-go-around where we completely lose balance in our lives and hence our own individual identity is blurred amongst the myriad of tasks we take on and the roles we play . In all our 'DOING'  we lose ourselves, our identity and consequently our  self-care and self-love giving our energy and power away to others before we give it to ourselves.
This is the first of 3 workshops in your quest to become an Authentic Woman. this first workshop will help you to remember we are all Energetic Beings. Within us lies both Feminine energy and Masculine energy. To fully live authentically and feel alive balancing these energies is an essential part of our health and well-being.  The Authentic Woman balances her softness with her power, her vulnerability with her strength, her intuition with her intellect, her yin (feminine) with her yang (masculine). The Dance between the two helps balance her 'DOING' with her 'BEING'.
If you are getting a YES!!!!
REGISTER YOUR BOOKING WITH YOUR HOSTS:
ANGIE QUINN – Intuitive Life Coach, Energetic Healer, Writer, Speaker, Teacher (The Art of Feminine Presence  ™ )
Email: angie@soulhappy.com.au
Web:    soulhappy.com.au
Mob:    0404 058 324
DR NARELLE CAVANAGH – Holistic Chiropractor, Intuitive Healer, Teacher – SRI Breathwork
Email: rellie99@hotmail.com
Mob:    0416 389 866
WHEN:  SUNDAY MARCH 30, 2014,  JUNE 1, 2014, JULY 18, 2014
COST:  $150.00
EARLY BIRD SPECIAL $135.00 PMT IN FULL BY 7 DAYS PRIOR.
BYO:  LUNCH
MORNING AND AFTERNOON TEA PROVIDED